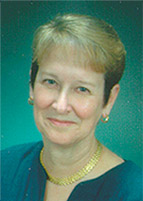 Pat's coaching certification was obtained from the Hudson Institute of Santa Barbara. Pat has also benefited from training with other thought leaders in the coaching profession including but not limited to Julio Olalla, Thomas Leonard, Peter Reding, Leni Wildflower, and Philip Brew.
Pat possesses an MPA (minor in Gerontology) supported by a BA in Business Management, and has career experience in allied health, business, information technology, and K-16 educational settings. Pat also has post-graduate work in counselor education, holds a lifetime counselor credential, and is a certified Mediator.
Pat believes that when one part of the human system improves, all systems in which that human is involved also improve; a belief that is the motivation for her alignment with and involvement in post-secondary education systems since 1982.
Professionally, Pat is a founding member, multi-year board member and has served as local International Coach Federation Chapter President. Her international work includes service on several ICF Global committees, including leading the ICF Global Credentialing and Program Accreditation Committee for 18 months, as well as various ad hoc committees, workgroups and task forces. She is an ICF Assessor. She continues to mentor, coach and supervise new and developing coaches. Pat also provides collaborative Super-Vision with and for coach supervisors and seasoned coaches.